CRAGE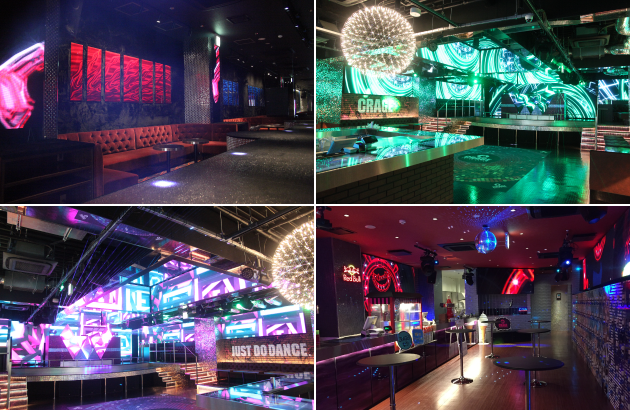 URL
http://crage.party/(Japanese)
http://crage.tokyoclubguide.net/(English)
Address
SAZAAKI-08 4-7-17 Haramachida, Machida-shi, Tokyo 【MAP】
Tel
042-860-7683
Capacity
600〜1000 people
Floor layout
2 Floor(Up to 5 floors depending on the events)
Genre
ALL MIX / HIPHOP / R&B / EDM / etc
INFORMATION
A large entertainment building was born in front of Machida station on June 9, 2017!!
Inside the club is luxury with jellyfish motif, the maximum capacity 1000 people, and all sound equipment, lighting is the latest equipment!!
Various guest DJs, artists, dancers boost the club!!
It's an entertainment building that you are using for various events, special projects, charter shooting etc, regardless of day and night.
We started Happy Hour from February 2018, and You can enjoy more valuable!!
【Open】22:00 – 5:00
【Happy Hour】22:00 – 25:00
【Regular fee】MEN ¥3,500/1D WOMEN ¥1,000/1D
【Happy Hour】MEN ¥2,000/1D WOMEN ¥1,000/3D
TOKYO CLUB GUIDE LIMITED COUPON
【Lowest Price】
Show TOKYO CLUB GUIDE coupon image,
MEN ¥3,500/1D WOMEN ¥1,000/1D → MEN ¥2,500/1D WOMEN ¥1,000/2D for entrance fee!